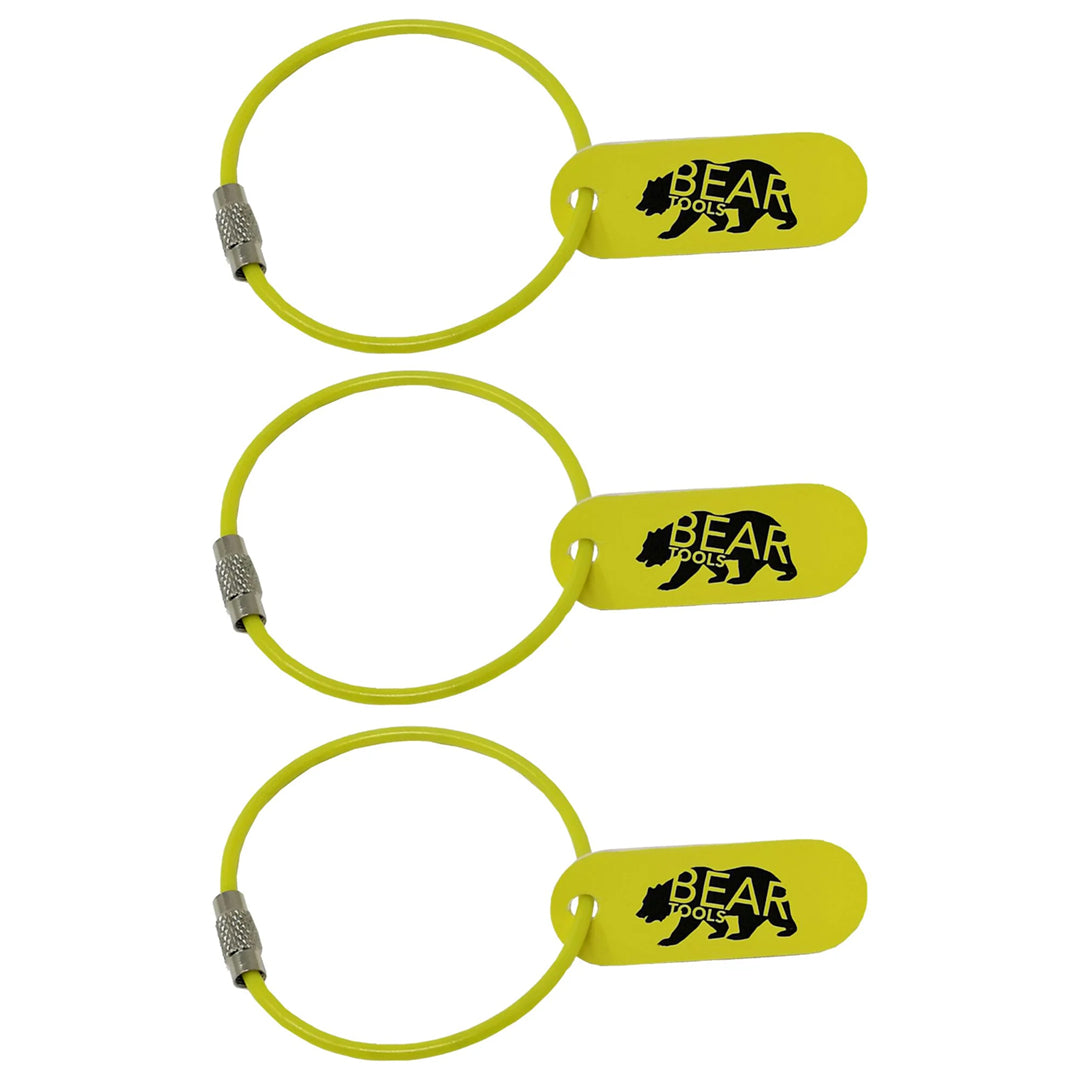 BearTOOLS Cable Loop Attachment (3-Pack)
Safely secure your tools with BearTOOLS Cable Loop Attachments. Designed for tool lanyards, these attachments feature a screw gate closure for a reliable connection, crucial for working at heights.

- Secure Screw Gate Closure: Ensures a strong and reliable attachment to tool lanyards, essential for safety at heights.
- High Visibility: The luminous yellow PU coating offers weatherproofing and added durability for outdoor use.
- Quick and Easy Installation: Easy screw closure for simple attachment without the need for additional tools or tape.
- Durable Construction: Corrosion-resistant stainless steel withstands various weather conditions, with a max load of 0.9kg (2 lbs).
- Universal Use: Compatible with products featuring a captive eye, from tools to personal items like phones and wallets.
Share