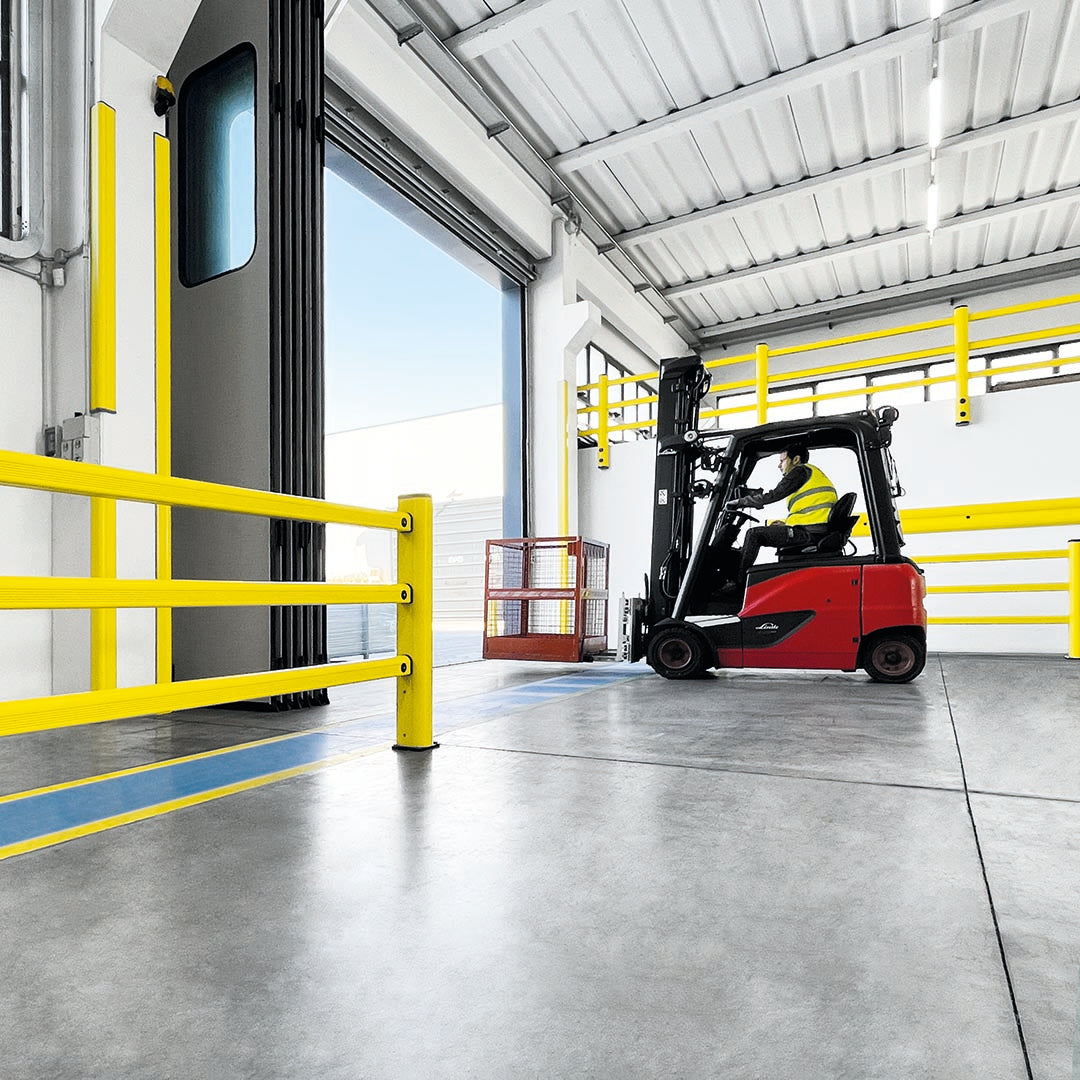 INVEST IN SAFETY
Bear Safety is excited to officially partner with MPM Flexible Protections, marking a significant step towards delivering advanced safety solutions tailored to your industry's unique demands. Our core offerings include:
Specialized solutions designed to protect pedestrians and operators, ensuring their safety in dynamic work environments.
Tailored protection for rack system uprights, effectively safeguarding storage systems and augmenting warehouse safety.
This partnership underscores Bear Safety's unwavering commitment to providing unparalleled safety and security solutions, ultimately raising the benchmark for workplace standards.
MPM is a respected name in the design and manufacture of industrial protections, creating secure work environments in the presence of moving vehicles, goods, and people. MPM's solutions are a testament to accident prevention and damage avoidance, offering paramount safety for pedestrians and workers alike. Designed to safeguard racks, structures, vehicles, and machinery, MPM protections lead to substantial savings in terms of maintenance, repair, and replacement expenses, yielding a notable return on investment.
A safe work environment inevitably enhances work quality, positively influencing corporate performance indicators while accentuating the organization's value proposition.
PROTECTION
Protection of Pedestrians and Workers
Protection of Racks and Structures
Protection of Vehicles and Machinery
SAVINGS
Savings in Maintenance
Savings in Repair
Savings in Replacement Costs
MAXIMUM RETURN
Maximum return on investments on infrastructures
Benefits of Bear Safety Barriers
REFLEX
Resilient, flexible, and durable up to 100 years. It's self-extinguishing, with Fire Resistant Class V-0 rating. Its versatility includes scratch resistance, mould resistance, and non-toxic properties. Operating from -30°C to +60°C, it's ideal for diverse environments.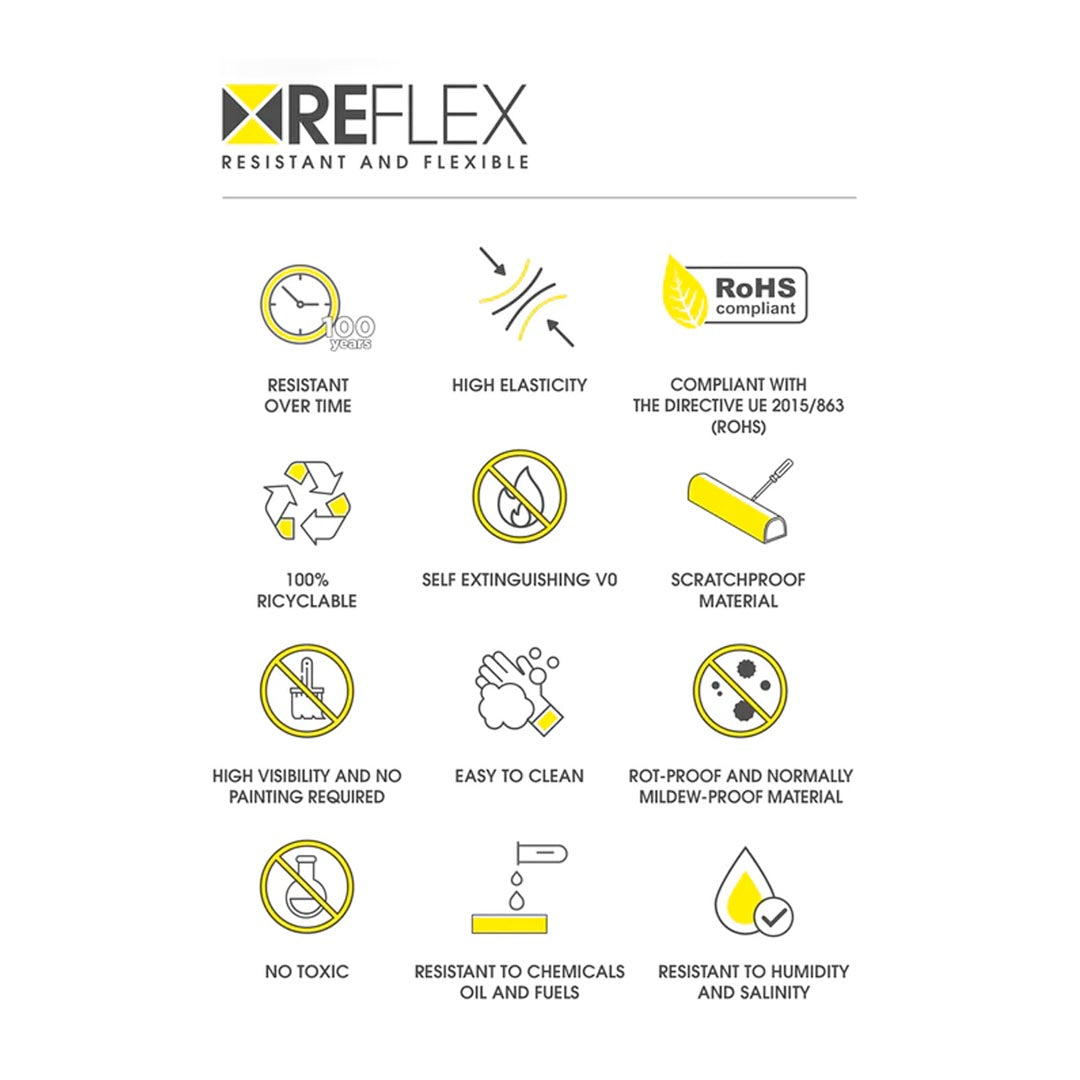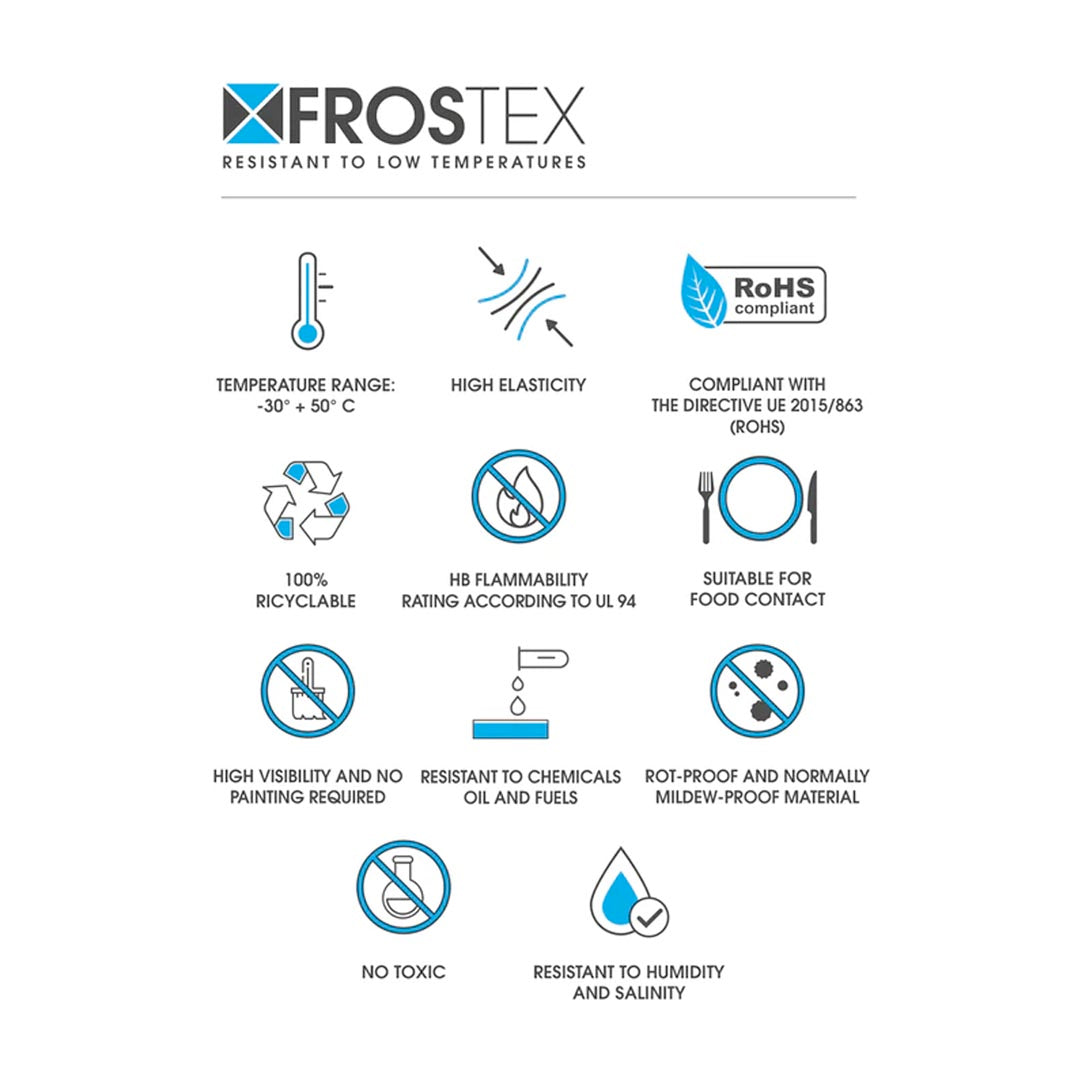 FROSTEX
Tailored for low temperatures, FROSTEX is EU Directive 2015/863 (ROHS) compliant and 100% recyclable. Its vivid colour eliminates repainting needs, while chemical resistance and IPX9K Water Ingress Protection enhance its adaptability, especially in the food industry.