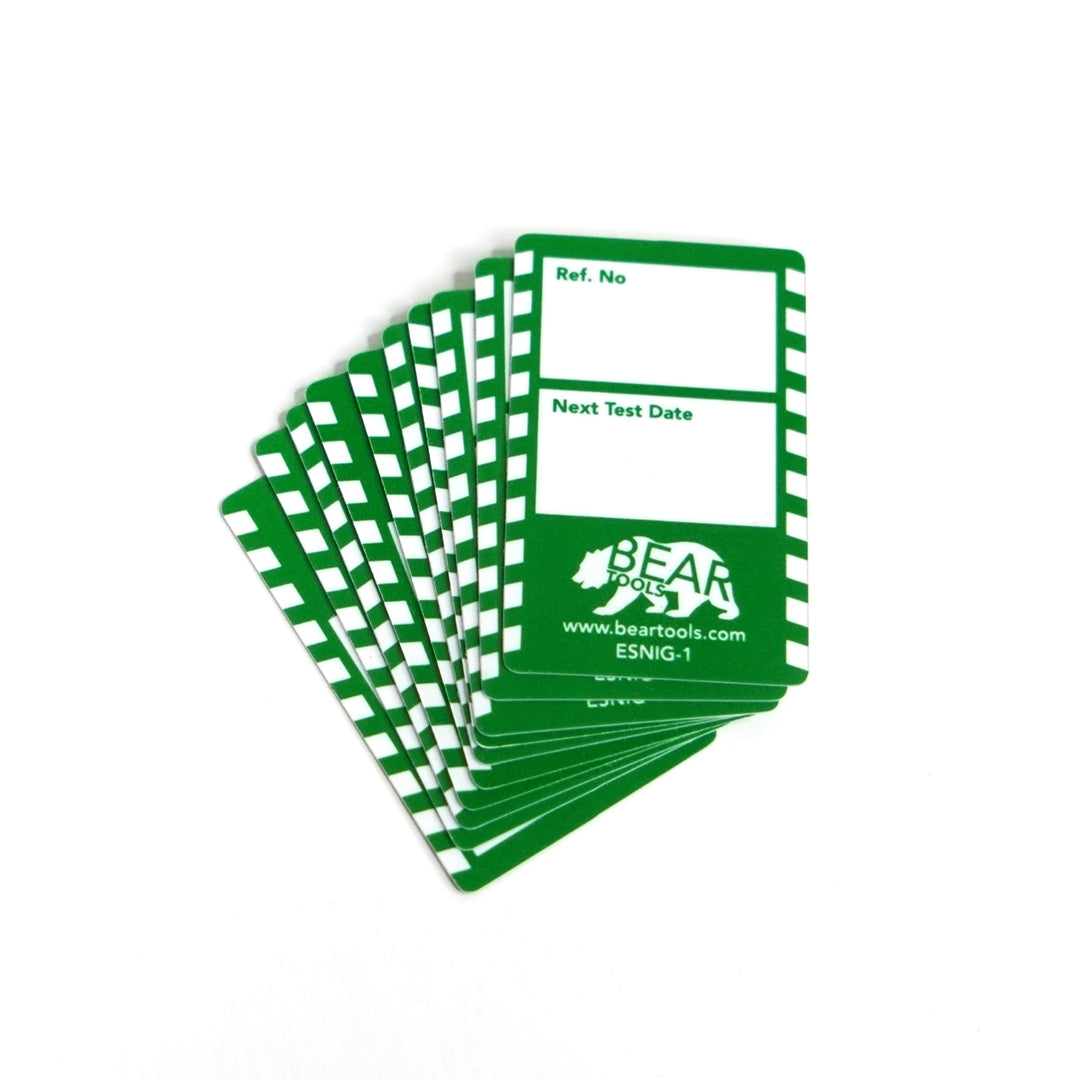 BearLOTO Safety Equipment Inspection Notice 145*75mm (10 Pack)
Enhance workplace safety with this versatile equipment notice tag. Keep employees informed and prevent accidents.

- Universal use with ESN1K20 Holders for easy test date marking.
- Weatherproof and UV-protected for durability in industrial settings.
- Legal compliance for workplace safety requirements.
- Clearly displays reference number for instant recognition.
- Ensures equipment safety by indicating when it's out of use.
Share